Prior to processing True View 410 data the processor's company information needs to be added to True View Evo. This links the account information (True View Points, sensors, calibration files etc.) with the software. If you need the Company Name and/or Company URL associated with your True View Reckon Portal account, contact AirGon Support.
The first step is to go to the file tab, then click on "Project Settings"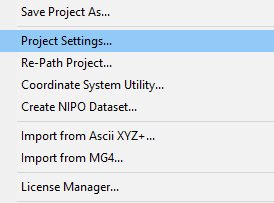 Navigate to the "TrueView" tab, and select the green plus icon.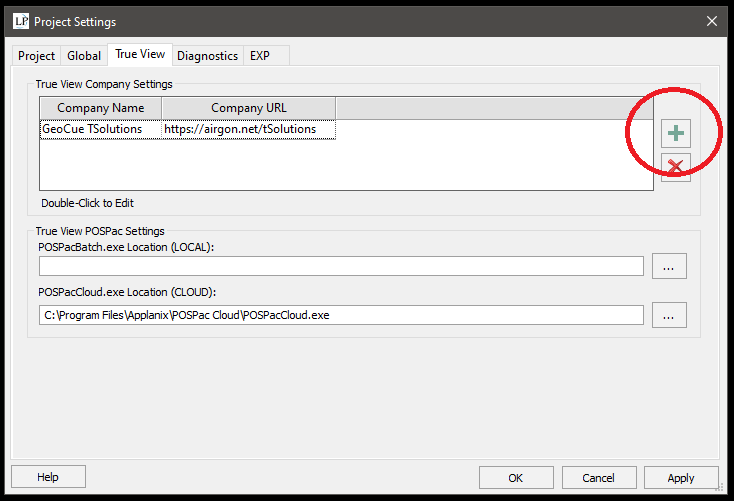 After clicking the green plus icon, enter your Company name and Company URL associated with the True View Portal account.