There are many different manufacturers of base stations and base antenna calibration files available. It is important to choose the correct antenna calibration file for ASP Suite processing. This is a quick guide to help determine the correct calibration file.
First, open up a RINEX file derived from the base. In the header of the RINEX file, there should be description of the base station used: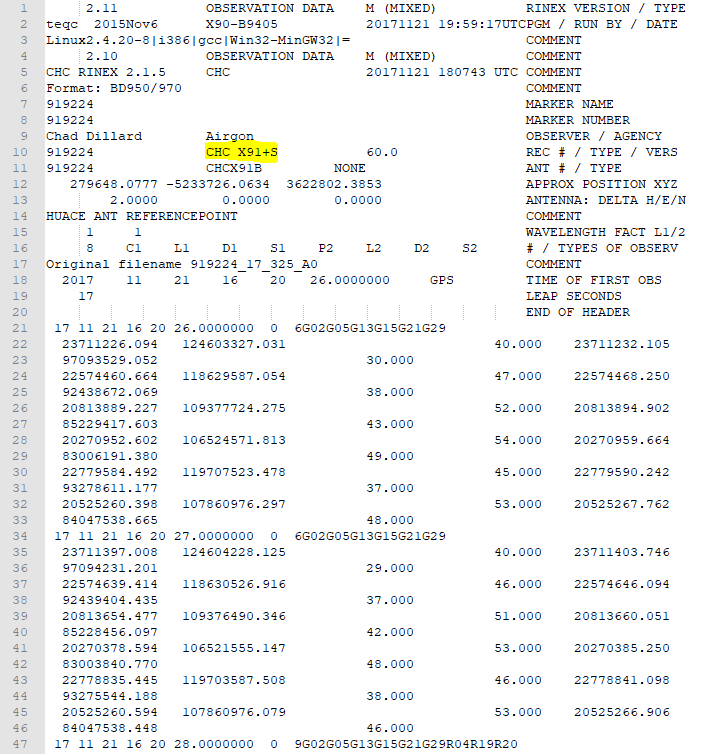 Next, go to this web address: https://www.ngs.noaa.gov/ANTCAL/. Hover over the "Browse Antenna Information by Manufacturer and Model" option. Scroll through the list until the the appropriate manufacturer is highlighted. Click on the manufacturer name:

Scroll through the "Antenna Model" list until you find the name that corresponds with the one found in the RINEX file. Right click on the "ANTEX" option in the "Calibrations" column. Choose to "Save target as" and download the file to your machine: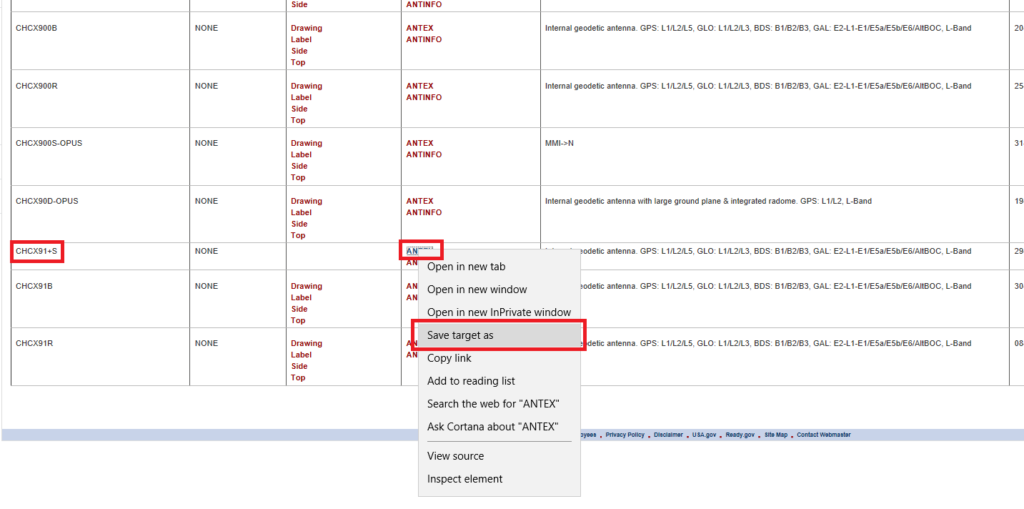 In ASP Suite, click on the radio button to the right of "Enable Base Antenna Calibration" and choose the calibration file.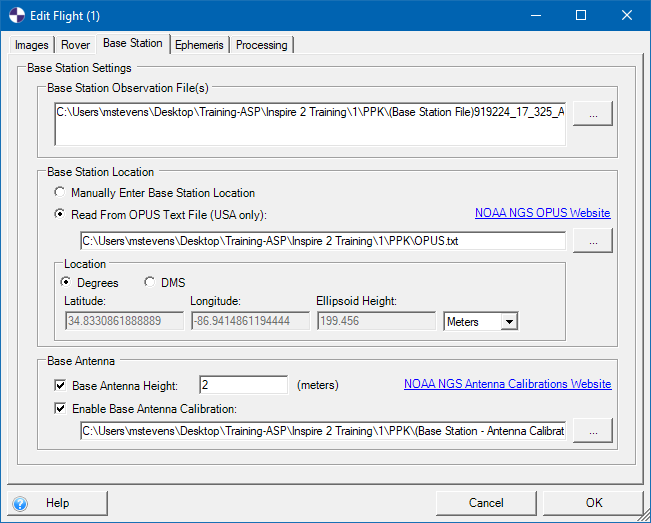 The correct base antenna calibration file will now be used in the ASP Suite processing. To learn more about the ASP Suite "Base Station Settings" tab, click on the following link: https://support.geocue.com/base-antenna-in-aspsuite/?highlight=base%20antenna.